What Is Delta-8 THC
Delta-8 tetrahydrocannabinol (Delta-8 THC or D8) is a positional isomer of delta-9 tetrahydrocannabinol (Delta-9 THC or D9), the compound typically referred to as "THC." As geometric isomers, D8 and D9 possess the same molecular mass and formula.  Think of D8 and D9 as the paternal twins of THC.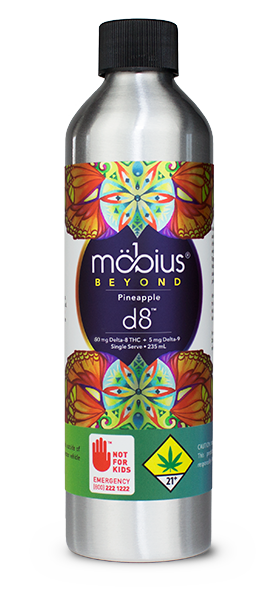 Why is it different?
When ingested or absorbed topically, the effects of D8 are analogous to a friendlier, less intrusive, cannabis experience. Milligram-for-milligram, D8 will not make you feel as "high" as D9.  But what you do feel will have different characteristics than what you are used for a normal cannabis experience.  Some call it more subtle.  Others call it more sociable.  But most say it leaves them feeling more like they want to be than D9.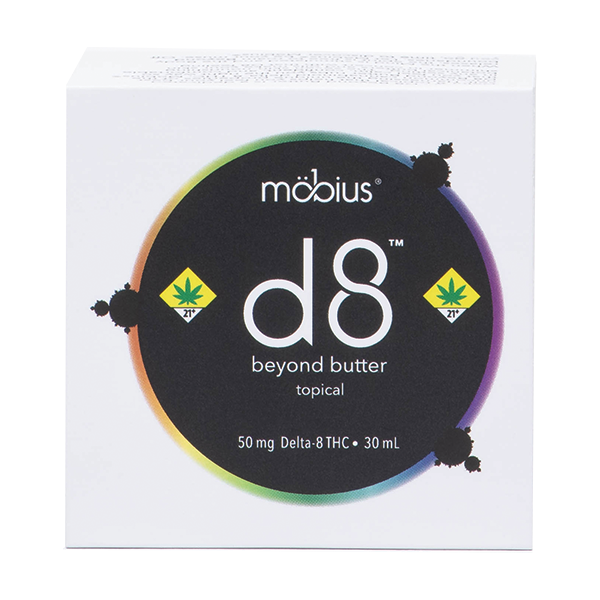 Why should you be excited about it?
D8 is an uncommon cannabinoid that is typically found on cannabis in minimal quantities.  Some have managed to crudely refine cannabis such that they cobble together delta-8 THC containing products with up to equal amounts of D8 and D9.
At Möbius® we have traversed the Möbius® strip to source purified D8 in a greater than 10:1 D8: D9 ratio. This makes all the difference. D8 is most certainly not the dominant twin, so with D9 around the personality of D8 is relegated to the background. Möbius® D8 products allow you to know D8 as an individual.
Is it for me?
If your cannabis experiences have stagnated or continuously leave you wanting, D8 can help you slide-step into a new rhythm.  Its kinder, gentler character also makes it a better fit for use in situations where you want your wits about you.  Think of it more like a bedazzled glass of wine and you will get the idea.
If you want to laugh, but not cackle, think playfully, but not silly, and experience pleasure without relinquishing control, you will be pleasantly surprised by D8. After all, is missed discovery how you want to program your life?
Testimonials
"I put on a D8 patch and kind of forgot about it. But then I was overcome with this really pleasant  lift that wasn't pushy."

"I didn't know what to expect. When I tried a D8 patch, I found myself feeling light, very happy and focused, and in total control."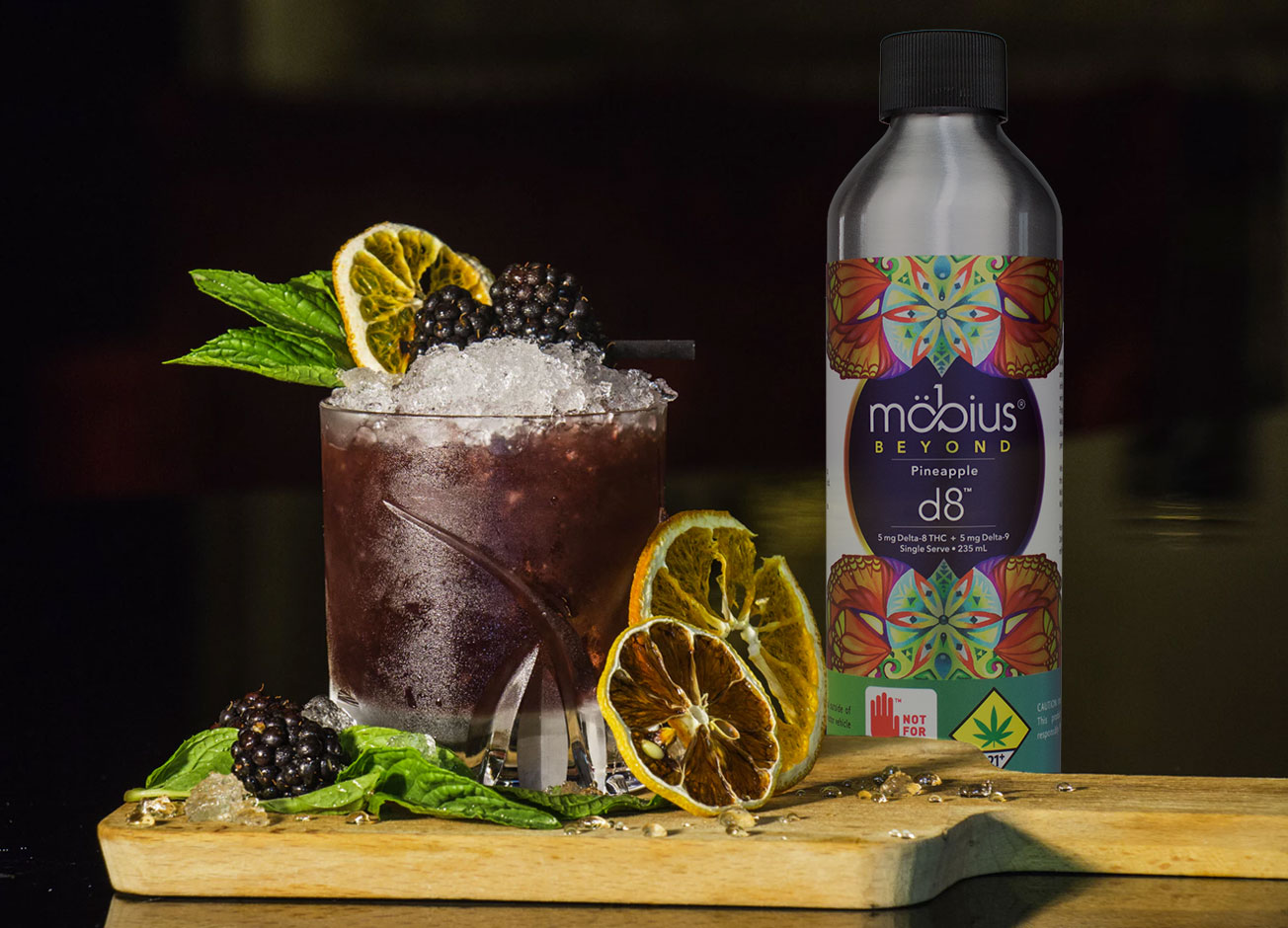 Discover Möbius® D8™ Products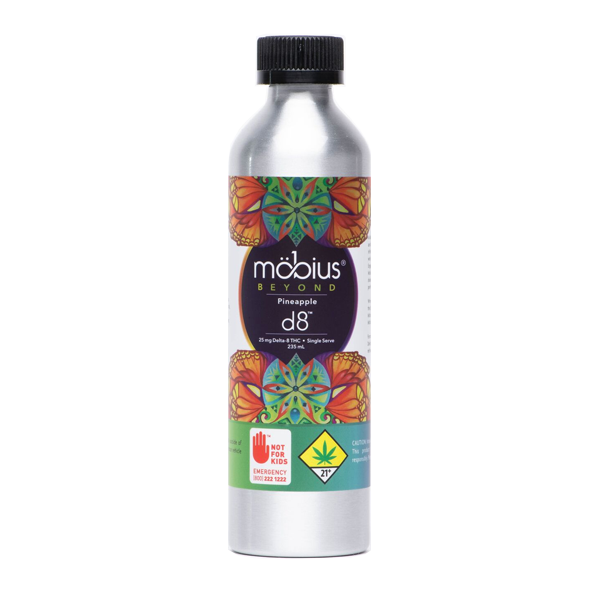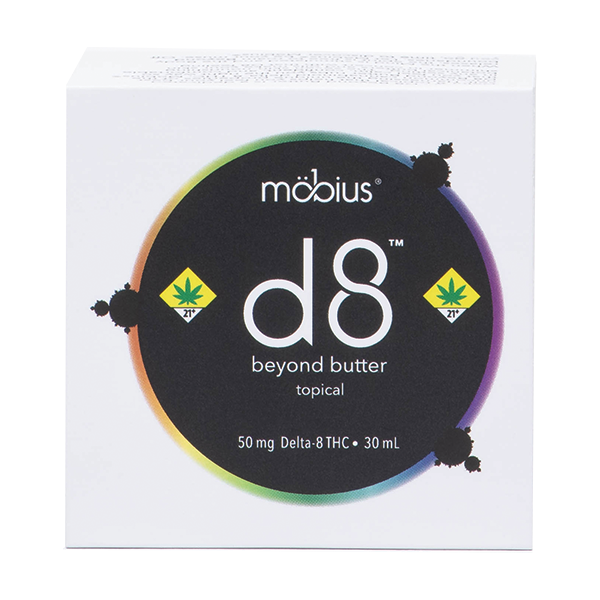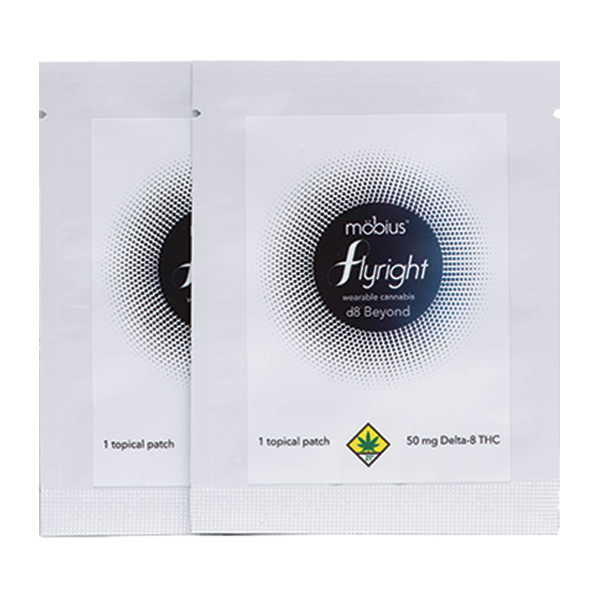 D8™ Flyright Wearable Patch