Möbius® Better Butters™
Great for daily use or to revive your tattoos. Soothe, hydrate and calm the skin.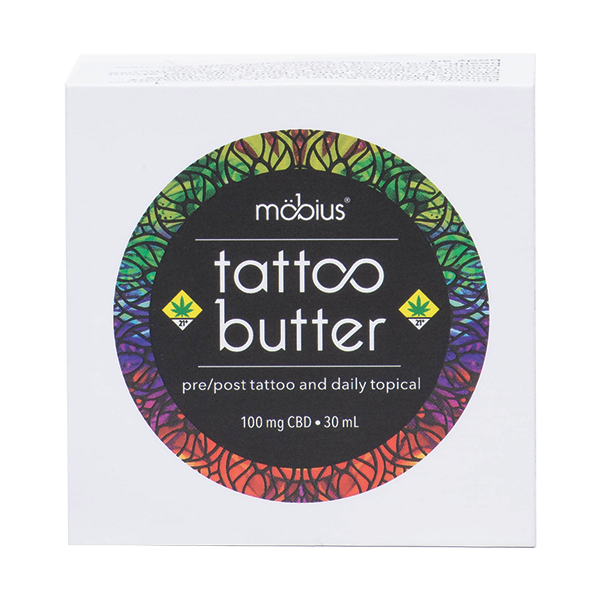 CBD
Möbius® Tattoo Butter
Möbius® Tattoo Butter is a dedicated CBD topical formulated to soothe your new tattoo quickly. Harnessing Nature's deflammatory bounty, Möbius® Tattoo Butter combines seven skin-nourishing botanical butters and oils. Ask your budtender about Möbius® CBD Flyright topical patches for use in conjunction with Tattoo Butter. Together Tattoo Butter and Flyright enable more productive inking sessions, optimal skin health, and greater satisfaction with your new body art.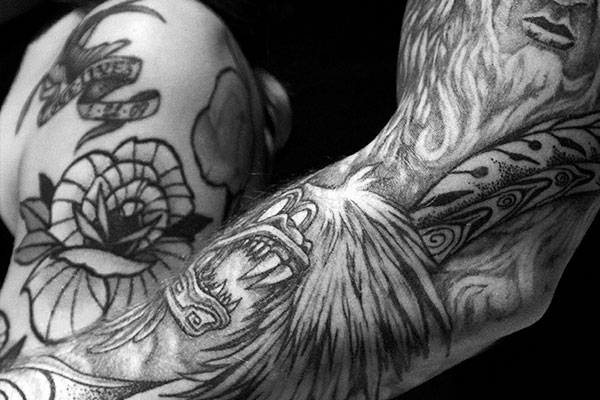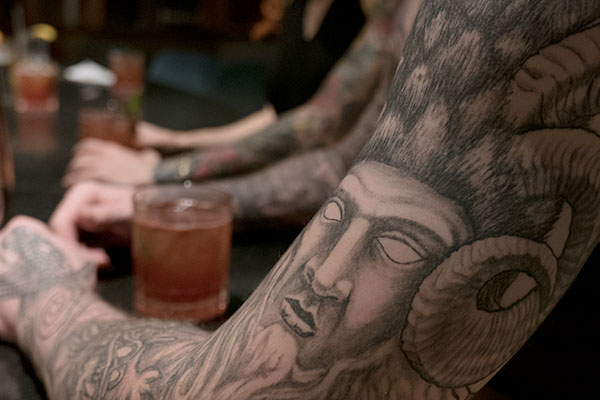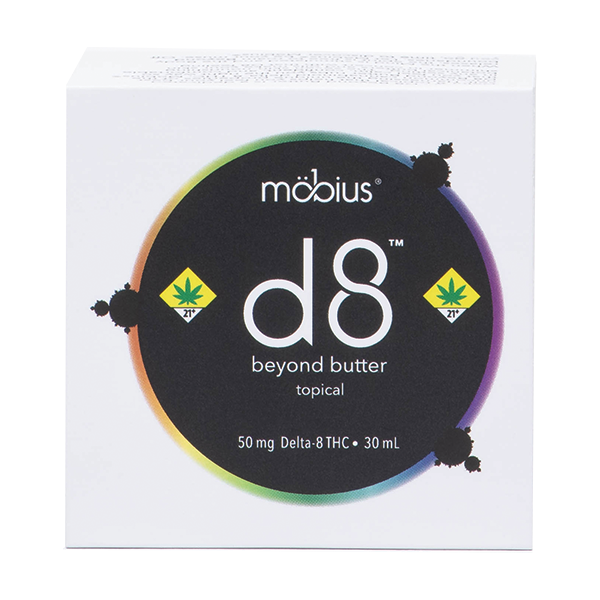 Delta-8
Möbius® D8 Beyond Butter
Möbius® D8™ Beyond Butter is a dedicated Delta-8 topical that helps you feel your best self. Harnessing the unique properties of the uncommon cannabinoid delta-8 THC, D8™ Beyond Butter rubs you the right way so that you feel calm, confident, and comfortable in any setting. The seven skin-nourishing botanical butters and oils make your skin shimmer in lock-step with that D8™ feeling.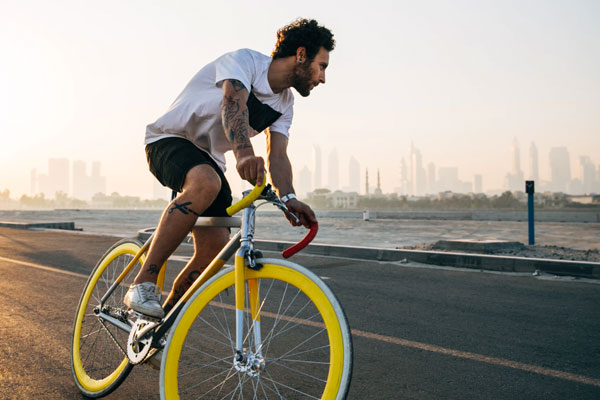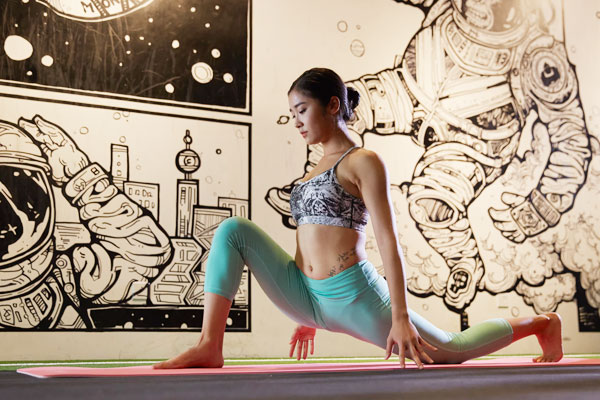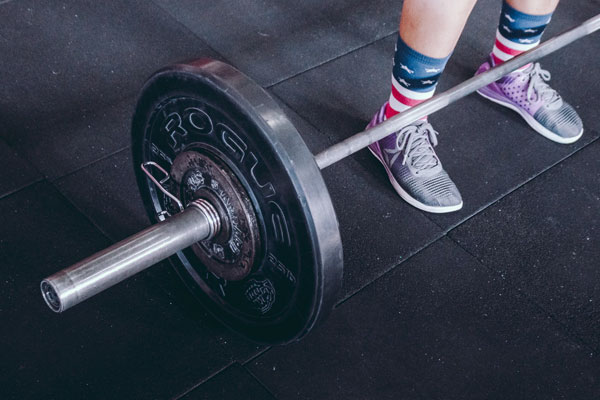 Testimonials
"I have been tattooed a lot…over 150 hours at this point, and never had an experience like this.  With the Möbius® Tattoo Butter, I had zero itching or scaling. The Flyright CBD patch used in combination with butter in one session helped the usual swelling, and in another session, I applied it at the end, and the redness I usually have was reduced significantly. I wouldn't get another tattoo without Möbius Tattoo Butter and Flyright patches again!"

"Utilizing the patch and butter regimen provided the best tattoo experience to date, in terms of recovery, sensitivity, and final outcome. The overall procedure was more tolerable, allowed me to sit longer, and allowed the artist to quickly & accurately work with little disruptions to the skin. I highly recommend this product for anyone getting a tattoo, regardless of size or duration of procedure – anyone getting ink will benefit greatly from this product."
Discover More Möbius®
Möbius® Beverages
Möbius® Wearables
Disclaimer: Statements contained herein have not been evaluated by the U.S. Food and Drug Administration. These products are not intended to diagnose, treat, cure, or prevent any disease. Information contained or made available through the Möbius Beverage website are not intended to constitute or substitute for legal or medical advice.